Meet The Doctor
Dr. Cynthia M. Airhart, D.C., C.C.E.P.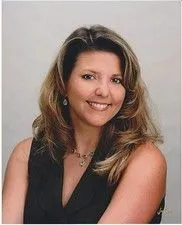 Dr. Cynthia M. Airhart graduated from Texas Chiropractic College in 1996 where she earned a doctorate in Chiropractic medicine and a Bachelors degree in Human Biology. Prior to studying at Chiropractic School, she attended College of the Mainland and earned an associate degree in Applied Science and Technology in electronics. She worked at NASA in the Life Science Division for three years prior to becoming a Chiropractor.
Dr. Airhart has been practicing since 1996. She has been in her current location since 2001. When she began practicing chiropractic medicine, Dr. Airhart has kept up to date on many continuing educational classes, ensuring that her patients receive the most comprehensive and advanced chiropractic care.
She is a certified acupuncturist and a Certified Chiropractic Extremity Practitioner (C.C.E.P.). As a C.C.E.P., she is an expert in extremities as well as the spine and specializes in adjusting and rehabilitating sports injuries. She has completed a comprehensive extremity postgraduate curriculum.
She is currently enrolled in a postgraduate course to earn over 300 CE hours towards a Certification in Functional Medicine and 200 approved hours towards a Diplomat of the American Board of Nutrition and Functional Nutrition Certification. She is able to provide dietary counseling and nutritional guidance to patients as well as identify nutritional deficiencies.
CONTINUING EDUCATION:
1997 NIMMO specifically the Nimmo trigger point technique with primary focus is to address the muscles and soft tissues dysfunction
1998: 120 hour Acupuncture Certification and Clean Needle Technique
2003 Certified Chiropractic Extremity Practitioner: specializing in treatment of TMJ, Ribs, Shoulders, Upper Extremities, Lower Extremity Foot Gait, and Orthotics, Global Assessment, Soft tissue management
2005 Integrating Chiropractic & Posture Exercises
2010 Inborn Errors of Metabolism
2012 Yoga for Therapeutic Rehabilitation: Learning new tools and expanding your practice
2017 Functional Chiropractic Nutrition, GI Hormone Module

2017 2018 Functional Chiropractic Nutrition, Allergy and Thyroid Module
2018 Functional Chiropractic Nutrition, Cardio & Blood Sugar Module
2019 Use of reflexes to resolve biomechanics of chronic neuromuscular-skeletal diagnosis
2020 Functional Medicine University: Consultation, Examination, Diagnosis and Documentation in the practice of Nutrition and Functional Medicine
2022 Nutrition Diplomate / Common Laboratory Testing

CHIROPRACTIC COMPARED TO MEDICAL EDUCATION:

Prospective chiropractor students must have completed a 4-year bachelor's degree program and necessary courses to even be considered for acceptance by a chiropractic college. After being accepted, chiropractic students undergo the equivalent of 4 years of classroom and lab work, each student must also complete an internship during which students care for patients under the close supervision of instructors. The following chart is a comparison of Chiropractic College course work compared to Medical College course work.
*This comparison chart is based on the review of curriculum catalogues from eleven chiropractic colleges and twenty-two medical schools.